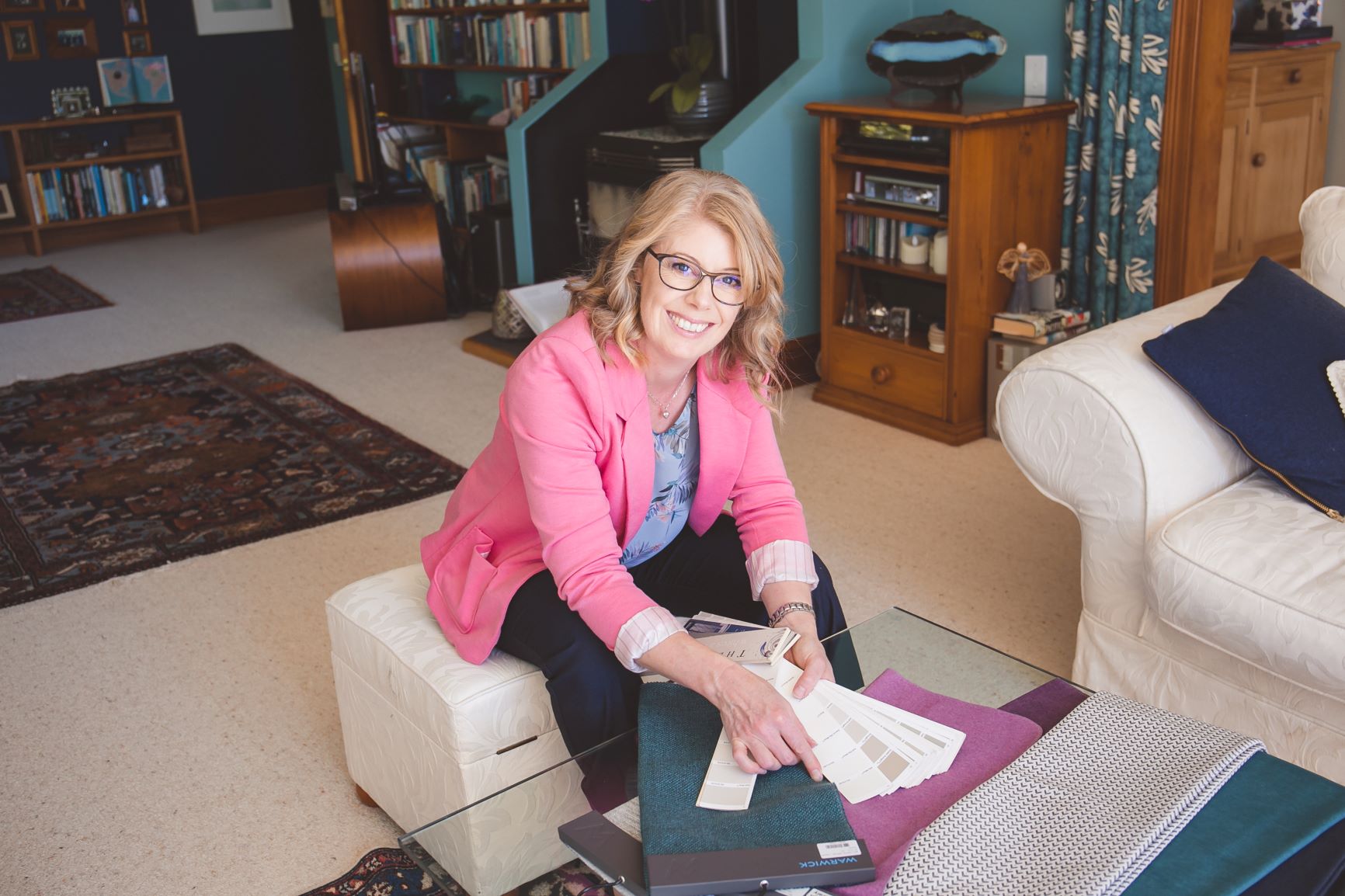 TAKE THE STRESS & CONFUSION OUT OF CREATING A HOME YOU LOVE.
INTERIOR STYLE CONSULTATION
If you are keen to make changes in your home - to freshen it up and make it more 'you' - my Interior Style Consultation is a real game changer.
It's a tailor-made session (60 to 90 minutes) designed to help you create a home you love, no matter what challenges you face - whether that's a lack of time, energy, expertise, budget, creativity or something else.
Together, we'll assess your space and talk about how to get a look and feel that represents you and incorporates your treasured possessions.
It can be surprising how much can be achieved by starting with what you already have, so instead of replacing things, you're layering with quality pieces to create a timeless, authentic and homely space that you'll love for years to come.
Maybe all you need is fresh eyes to make sure your spaces are configured well. Perhaps you want advice on what pieces to invest in, and the style that would work with what you have to avoid costly purchasing mistakes.
My Interior Style Consultation will take you from uninspired and stuck, to excited and raring to go! You'll know exactly how to get from where you are now, to where you long to be. So you can finally:
Stop wasting your weekends trawling shops for homewares that miss the mark.

Stop throwing away money on pieces you don't love.

Only invest in quality pieces that improve the overall look and feel of your space.

Create spaces that make it easy to connect with family and friends.

Live comfortably in a space that promotes relaxation.

Kick back, relax and enjoy that "coming home" feeling.
Interior Style Consultation
$450.00
Get started now - Schedule a free 20 minute call with me so we can get clear about your current situation, and what you'd most like to focus on in an Interior Style Consultation. It's a great opportunity for us to "meet" each other and ensure we click before making a commitment to work together.
A soulful and stylish home you love, may be closer than you think.
If you want a greater level of ongoing support from me as you make changes to your home, I have a number of add-on services to assist in moving you towards creating a home you love.
Furniture, accessory, fabric and colour recommendations.

Personal shopping trips

Space reconfiguration and interior styling

Art curation and hanging

Ongoing Interior Design support (on retainer)

Project management.
"I love the fact that Nicci is flexible enough to work with any existing furniture or pieces, but is also able to make recommendations.

In my view, Nicci provides a valuable service which I would highly recommend to anyone who wants the benefit of a qualified and knowledgeable view - without the expense of renovation".

- M. Wester, Lower Hutt.
HOW I WORK
It's always a privilege to be invited into a client's home. I understand that it is highly personal and sometimes daunting to allow someone to look around your home and to provide recommendations about styling your home interior. That's why I believe it's important to share the values I hold close when I work with my clients.
I'll work in partnership with you to help you get clear on your personal style. Creating a timeless space you love will be enjoyable, creative and inspiring.
For you, your home, your lifestyle, your time, your budget. I'll always be non-judgemental, considerate, and will put you at ease.
I listen carefully to your wants, needs and desires for your interior space. Then I devise creative, practical solutions that maximise the potential of existing pieces you love and reduce unnecessary spend.
I won't bog you down with a million choices. I'll separate the wheat from the chaff and will only present well thought out interior styling and design options for you to consider.