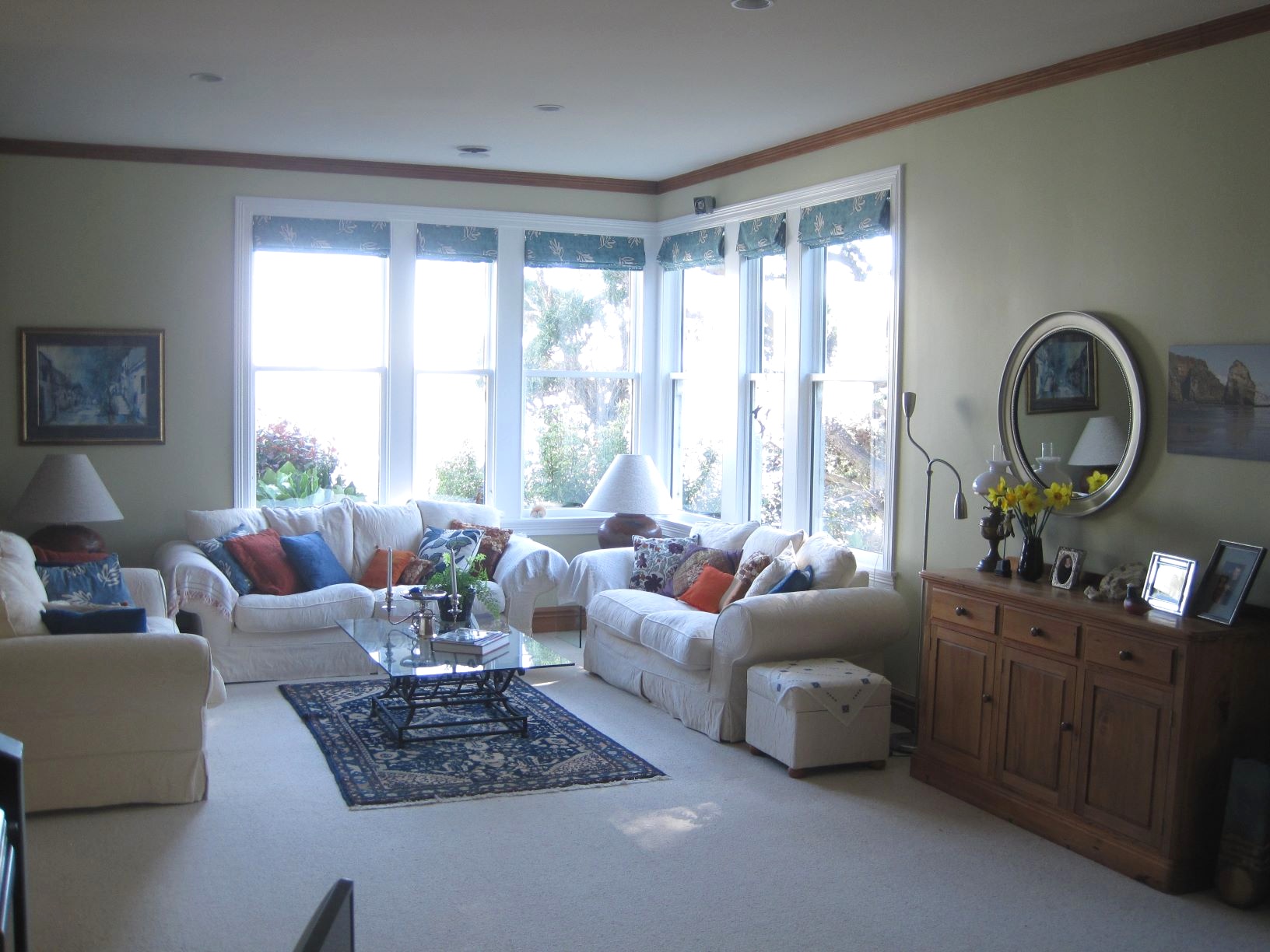 Creating a sanctuary of relaxAtion.
Jane and Peter invited me into their home to help them refresh their 1901 Classic Villa, as they prepared for their pending retirement.
Given their upcoming change in lifestyle, and slowing down their pace of living, they wanted their home to be somewhere they both loved spending time, and that would see them through the next 25 years.
In our first home visit, I listening to their ideas, identified existing furniture and accessories they loved, and asked questions that clarified their individual senses of style, and what was important to each of them.

Through this process I got a clear sense of what was needed to create the fresh new look they were hoping for.
"Her intuition and people-skills were exquisite, she was conscious of both our needs and tuned into what each of us valued and loved in the house." - Jane.
We looked carefully at what they already had, and how these items could be used more effectively. We rearranged furniture and accessories to create relaxing, comfortable spaces that worked well, and that promoted special times together with family and friends.
This lovely pair of armchairs at the opposite end of the living room were almost replaced as Jane felt they looked too large in the space. Thankfully by arranging the space more effectively, and creating a better sense of balance, we got them working well, and they are now the most comfortable spot to read and spend time together in the evening.
Given their collection of personal treasures and books, Jane and Peter felt they needed additional bookshelves to display their favourite treasures. We got shelving custom made in the corner of the living room to balance the existing bookshelves on the left side of the fireplace. We also had some low shelving built as the perfect place to display family heirlooms under their impressive family photo wall.
"Nicci listened to our 'needs' and offered offered options – she avoided trends and fads, and reused our much loved books and furniture." - Jane.
Something that helped to completely transform the look and feel of the home, and create a real sense of calm and cohesion was an updated colour scheme.
We retained the deep blue wall at the far end of the living room, but changed the yellow dining room back to neutral, which we used through the rest of the house (Resene Miso).
We also added a warm and welcoming teal blue (Resene Wishlist) behind the bookshelves in the living room, which sat well against the colour of the existing drapes and blinds, adding to the sense of cohesion, and a warm forest green in the dining room, to replace the cooler shade of deep teal that was there previously.
"Nicci worked along side us in partnership to co-create a timeless look that we both love. Her approach is organic, natural and not at all contrived." - Jane.
I went on to help Jane and Peter refresh other rooms in the house, each time working with existing pieces that they loved, and creating a fresh new looks around what was there already. Using this approach we completely transformed their home without purchasing items unnecessarily, or getting rid of items that weren't working where they were.
"Nicci helped us create a sanctuary of relaxation repose and beauty – a joyous place to rest and entertain our family and friends. She reused, renovated and refurbished everything from chairs to drapes." - Jane.
If you're feeling bored of your home, and want to breath new life into it, but you're not sure where to start, I can guide you through the journey.
Get in touch today for a complimentary discovery session, and let's have a chat about what you're hoping to achieve, and how I can help you get there.

"Thank you for the superb creativity, insights, reflections, listening skills you've shown throughout our ongoing 'makeover'…. Really appreciated and valued your skilled, insightful approach." - Jane.